"All grown-ups were once children... but only a few of them remember it."

Remember precious reflections on human nature from Antoine de Saint-Exupéry.
Set up the jigsaw puzzles in a refreshing reinterpretation created in a beautiful style by @Katia.Numakura.

- Complete the six jigsaw puzzle scenes (and a bonus...) at six different levels of difficulty - from 60 to 735 pieces.
- Relax with a comforting and exclusive soundtrack.
- Features include zooming the scene, highlighting border pieces, highlighting pieces from a specific quadrant, shuffling the remaining pieces, previewing the scene, dragging the board.
- Complete the puzzle and unlock the image for download. Share it to express your love ❤! Use it as a desktop background to inspire your day 🌞!
In this game, a new 60-piece mode is introduced, dedicated to our little fans!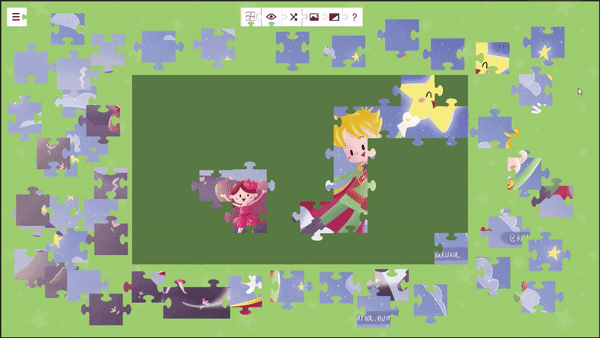 This game is inspired by the book "The Little Prince", from Antoine de Saint-Exupérry, a recommended reading for everyone.

"It is the time you have wasted for your rose 🌹 that makes your rose so important."